Motivates to further influence behaviors. From crystal to high-end retail products, we help narrow down the infinite options for showing appreciation to not just a gift, but the right gift.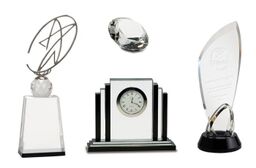 awards & recognition
We can help implement and execute recognition programs for employees, distributors and partners, which offer incentives that drive business results. By rewarding excellence, you continue to motivate performance- helping an organization continue to grow, as well as helping employees in their professional growth.
warehousing & fulfillment